---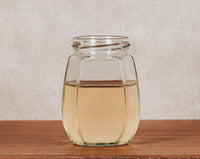 Organic, raw, unfiltered, unpasteurised  Apple Cider Vinegar from Coral Tree Organics on the Kapiti Coast. Coral Tree Organics take locally grown apples and ferment and mature them in oak barrels to produce a premium Apple Cider Vinegar, their pride and joy. 
Product Information
Supplier
Coral Tree Organics
Country of Origin
Otaki, Kapiti Coast, New Zealand
Packaging
This apple cider vinegar is delivered to Hopper in a 20L food-grade drum which gets returned for reuse once empty. No disposable packaging is used in the delivery of this product.