---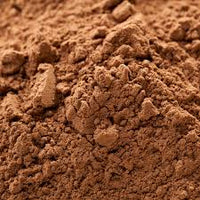 This drinking chocolate is fair trade, organic, gluten free, dairy free and is Vegan Certified by the NZ Vegetarian Society.
For a cup of chocolate comfort, just add water – or the milk of your choice.
Product Information

Supplier
Trade Aid
Country of Origin
Made in New Zealand from golden granulated sugar from Paraguay and cooperatively farmed cocoa from the Dominican Republic and Peru.
Packaging
This drinking chocolate arrives at Hopper in bulk 5Kg packaging.
Ingredients
Cane Sugar*^, Cocoa Powder (30%)*^ (Organic*, fair trade ^)