---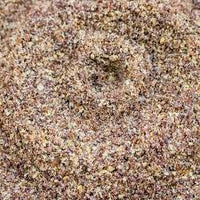 Certified organic, brown ground linseed (flaxseed).
Ground flaxseed is packed with natural plant-based goodness, including dietary fibre and protein, and almost 6500mg of Omega-3 per serve. Add into smoothies, juices, cereals or baking for some extra nourishment!
Product Information
Supplier
CERES Organics
Country of Origin
Australia/ China
Packaging
This ground linseed arrives at Hopper in bulk 2Kg packaging
Anything Else?
Store in refigerator