---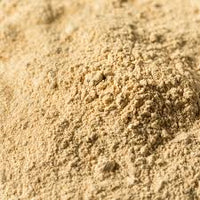 Organic, activated maca powder.
Maca is a vegetable that originally comes from the Peruvian Andes mountain range in South America. It is a cruciferous vegetable, meaning it comes from the same family of vegetables as broccoli, cabbage, cauliflower and kale, among others. Maca powder comes from the roots of this vegetable and is considered a unique medicinal superfood. Some of its traditional uses include treatment of mental health, hormonal imbalances, menopause, inflammation and much more. 
Seleno Health  source their maca exclusively from one family farm in Peru who specialise in the cultivation and production of premium medicinal Maca following ancient ancestral organic farming techniques.
Product Information
Supplier
Seleno Health, a Wellington based natural health company.
Country of Origin
Peru
Packaging

This maca powder arrives at Hopper in bulk 2Kg packaging.