---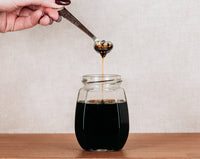 Certified organic maple syrup.
This Grade A maple syrup is made from the sap of organically grown maple trees, sourced from a collective of small independent family farms. It's dark, thick, and has a deliciously robust flavour. 

Product Information 
Supplier/ Brand
CERES Organics/ Coombs Family Farms
Country of Origin
Canada
Packaging
This maple syrup arrives at Hopper in bulk 18.5L packaging.