---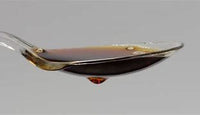 Heilala Pure Vanilla Extract.
Hand-selected premium Tongan vanilla beans undergo a unique three month cold extraction process giving a real vanilla extract that tastes exactly like a vanilla bean extract should.
Product Information
Supplier
Heilala Vanilla whose origins began in 2002 as an aid project founded by New Zealander, John Ross, and his family. 
The Kingdom of Tonga had been ravaged by Cyclone Waka, leaving the Islands and its people shattered in the wake of an exceptionally vicious natural disaster. Partnering with a local family in the village of Utungake, together they established a small vanilla plantation that robustly grew into the world renowned humanitarian vanilla brand, Heilala Vanilla.
Country of Origin
Tonga
Packaging
This vanilla extract arrives at Hopper in a 5L bulk container.
Ingredients
Vanilla Bean Extractives in Water, Alcohol (35%)