---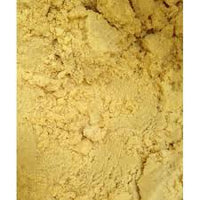 Classic Massel Vegetable Stock Powder. Gluten free, dairy free, no added MSG.
Product Information
Brand
Massel (Australian Owned and Made)
Country of Origin
Made in Australia
Packaging
This vegetable stock arrives at Hopper in a 2.5Kg tin.
Ingredients
Southern Ocean Sea Salt, Maize Maltodextrin, Cane Sugar, Dehydrated Vegetables (Cabbage, Onion, Garlic, Celery, Spinach), Yeast Extract, Rice Flour, Natural Vegetable Flavours, Disodium Guanylate & Inosinate, Canola Oil, Chilli
Anything Else?
Suggested Dilution: Combine 18g of stock powder with 1L of boiling water – stir until dissolved.